Non-profit Management and Librarianship
An experienced library executive with over a dozen years' experience directing academic libraries, Sheppard has written extensively on library management and theory.  Her library publications have appeared in the Journal of Religious and Theological Information, Theological Information, and Catholic Library World, amongst others. She is a successful grant writer, has overseen a variety of library renovation projects, and has also taught leadership principles.
Sheppard's recent research focuses on artificial intelligence in library settings.
"By the Numbers:  Bibliometrics and Altmetrics as Measures of Faculty Impact in the Field of Religion."
Citation analysis is a staple in the sciences for measuring the impact of faculty members' output, but heavy reliance on monographs as a vehicle for scholarly communication has diminished the value of bibliometrics in the theological disciplines. The digital revolution, however, has created a seismic shift for citation analyses and has given rise to altmetrics. Overviews of bibliometrics and altmetrics are provided and a series of questions is posed to encourage ongoing discussions about the value of these tools within theological contexts.  Read the full article, which appeared in Theological Librarianship  8.2 (2015):28-36.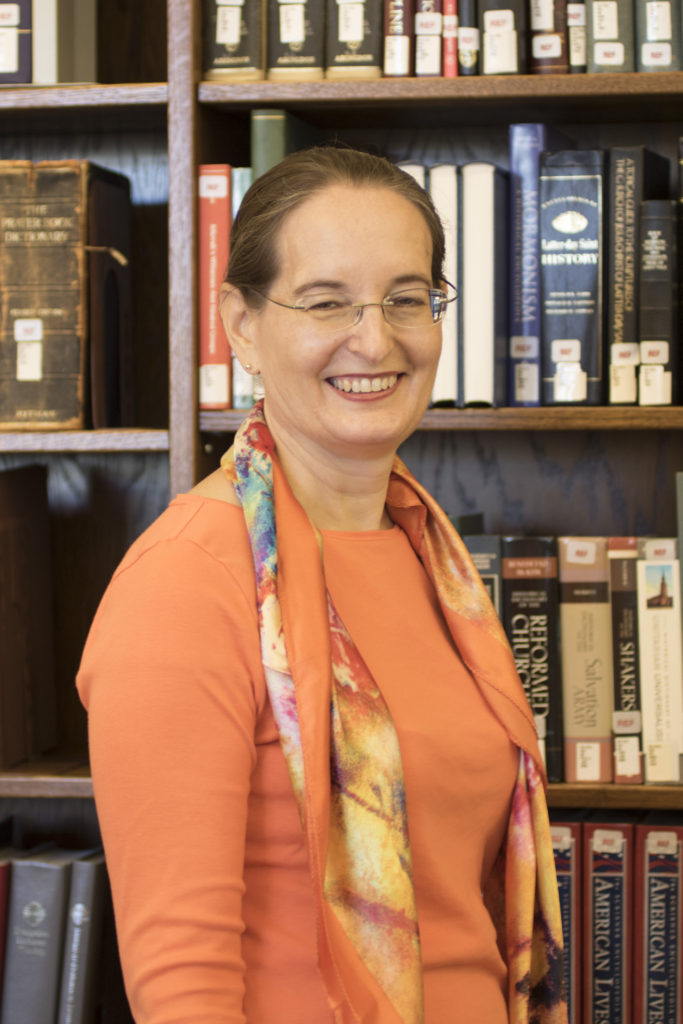 "The Art of the Bibliographic Essay." This handy "how to" article provides a short introduction on how to write winning bibliographic essays.  The full article appeared in Theological Librarianship 1.1 (June, 2008): 46-48 and is freely available online.